| | |
| --- | --- |
| Posted by Melissa Houston on October 7, 2011 at 11:40 AM | |
Jenny Lind celebrated her 191st birthday this week and we should too even though her name is largely unknown in American culture - except for those of us who have shopped for a crib.  Yet there is a reason her name graces streets, buildings, hospitals, and schools across the globe.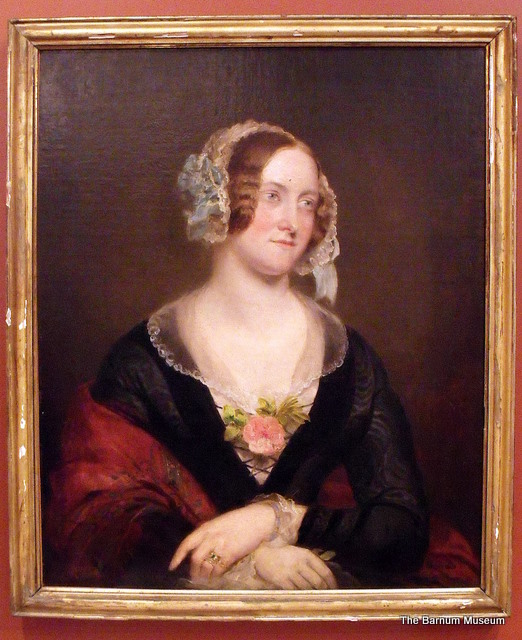 When Jenny Lind arrived in the United States for her inaugural concert in 1850, she was already a well known operatic star in Europe.  What Lind did to perpetuate her name influenced P.T. Barnum, the master advertising himself.  At every venue, town, and concert she performed across the world, Jenny Lind would donate part of the evening's proceeds to charities within the host city.  She donated to start a music scholarship in Sweden and a children"s hospital in England.  In the United States, she donated to help fund the fire department in New York City and churches in Chicago.  Her generosity to her host cities garnered her more fame and well wishes than Barnum himself could have drummed up with his broadsides, publications, and newspaper ads.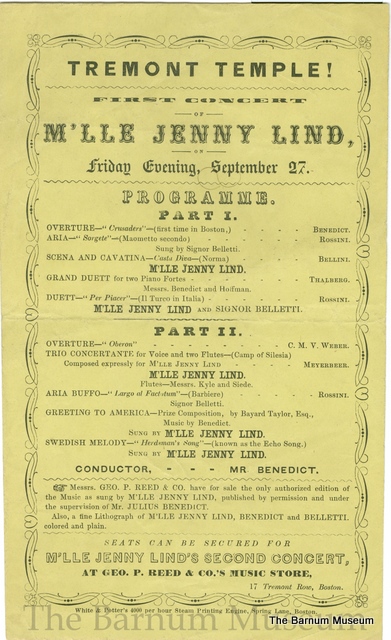 Many of the institutions she funded are still in existence today.  The Jenny Lind Infirmary for Sick Children in Norwich England, established in 1853, is now a part of the Norfolk and Norwich University Hospitals.  "The Jenny" was the second children's hospital in that country!  Jenny Lind dontaed $1,500 to a Swedish Lutheran church in Andover, Illinois for the construction of its building which had been halted so the church could act as a hospital for the community during a cholera epidemic. Later meetings at the Jenny Lind Chapel percipitated the forming of Augustana College and the Augsburg College and Seminary.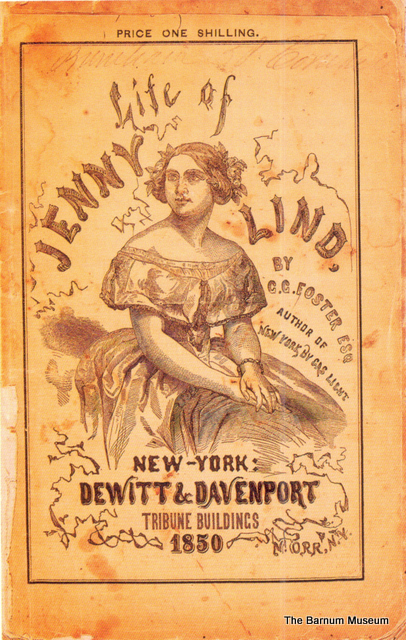 Jenny Lind's acts of charity prompted P.T. Barnum to take up his choice cause - temperance - in the cities they toured.  He gave lectures on the evils of alcohol in Boston, Philadelphia, St. Louis,  and New Orleans.  Imploring people to sign a temperance pledge with his usual gusto, Barnum secured many new teetotalers across the country.  Jenny Lind's generosity, however, secured the health and well being of many social service institutions, winning her a populace that was so enthralled with her that products bearing her name - like the Jenny Lind crib - sold like hot cakes.