| | |
| --- | --- |
| Posted by Melissa Houston on September 16, 2011 at 10:10 AM | |
There are a number of stories attributed to P.T. Barnum within the popular American culture; things and phrases that we understand but their back stories rest in the shadows of our collective memory. The classic is of course the phrase "there's a sucker born every minute" which is falsely attributed to Barnum as he would have preferred "there's a customer born every minute" knowing the public wasn't below him, stupid and easily duped, but rather laughing along with him as he satisfied their need for an entertaining escape from reality.
But I would like to talk about the egress sign!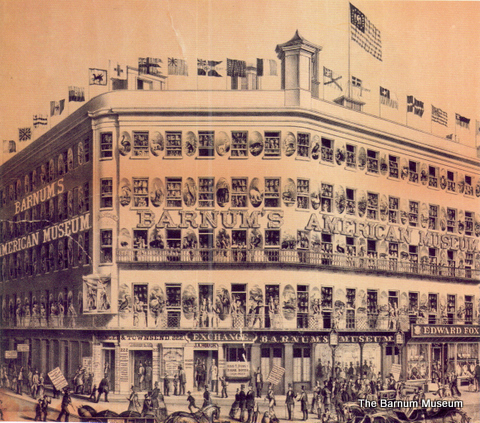 In Barnum's grand American Museum in New York City there were innumerous exhibits on things the general public had never seen or heard of. Displays of taxidermy brought African animals to life with odd names like "ourang-outang" and "hippopotamus". As a result, you could spend hours exploring each floor of the building learning and seeing things previously left to the imagination.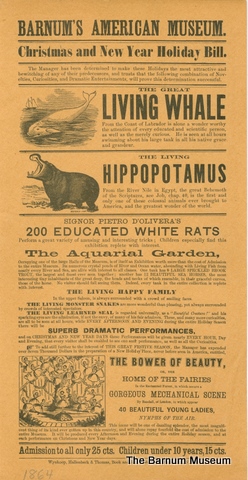 In 1852, Barnum "received notice from some of the Irish population that they meant to visit [him] in great numbers on St. Patrick's day in the morning". (Struggles and Triumphs, pg.139) When Barnum arrived at the Museum a line of impatient customers stood at the entrance but the Museum was already at capacity and no more tickets could be sold. After trying to usher a woman to the exit, he learned that the Irish visitors had planned to make a day of the Museum and had packed lunches.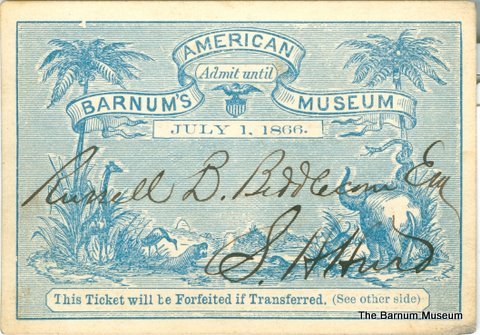 And here enters the myth and legend of the egress. Barnum called on a scene painter to hastily paint a sign with "To the Egress" and hang it above an exit staircase. Using the fairly uncommon term, Barnum stirred up interest and excitement inspiring people to exit the building in hopes that they were entering a new animal exhibit. If the perturbed visitors wanted to come back in – they had to purchase new tickets!