| | |
| --- | --- |
| Posted by Melissa Houston on August 12, 2011 at 2:55 PM | |
I had trouble coming up with a title for this blog entry. It could be read: "verifying" history or verifying "history". I have been working on comparing the speech P.T. Barnum gave before the Connecticut legislature in support African-American suffrage as recorded in his autobiography with newspaper articles published about the speech. In truth there is no way to verify an autobiography for it will always contain the point of view of the writer (be it right or wrong). But many would argue that newspapers are much the same!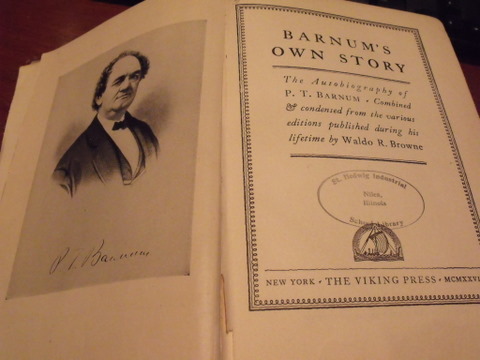 In any event, it has been interesting to note that the bulk of the text is the same in P.T. Barnum's 1873 autobiography and the Hartford Daily Courant article published May 25th, 1865. Two of the interesting differences have appeared in the texts. The first is the lack of Connecticut towns specifically mentioned in the autobiography version of the speech. Perhaps Barnum was seeking a large audience with his autobiography and so putting in Wallingford and Milford simply doesn't make sense. By the same token, what was said by or about representatives from Connecticut would be very interesting to readers of the Hartford Daily Courant.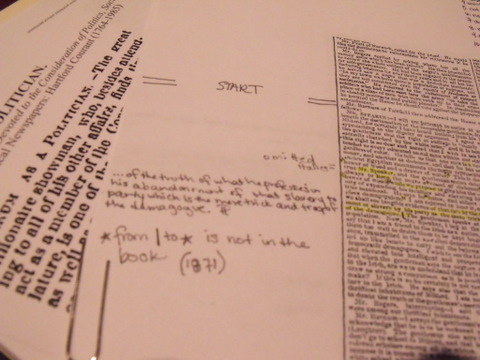 The revision of Barnum's statement concerning the North's role in slavery is also very dramatic. To point out one example; he goes from saying "Connecticut was willing to eat her share of Southern dirt" in the article to saying "The North wanted Southern cotton and the South was ready in turn to buy from the North" in his autobiography! Needless to say, P.T. Barnum was not a supporter of slavery and was in fact a vocal advocate for African-American suffrage and rights.