| | |
| --- | --- |
| Posted by Melissa Houston on December 13, 2012 at 4:25 PM | |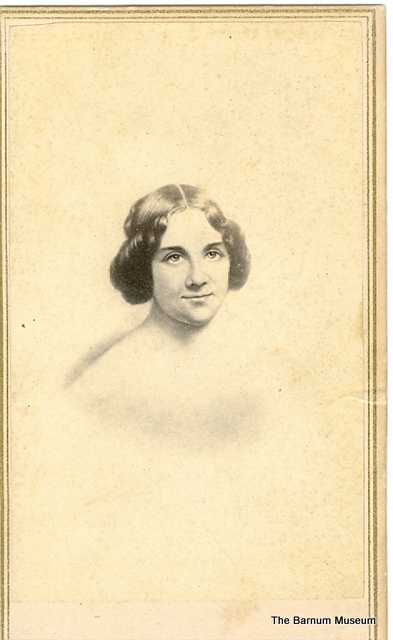 This "Photo of the Week" depicts Jenny Lind, the famous Swedish opera singer that Barnum engaged to tour across the United States. Lind's tour began in September of 1850, and although she was already famous in Europe, in the months before her tour most Americans had never heard of her. Barnum set about to change this. He began a public relations blitz, writing articles and advertisements which described Lind as being good, kind, and charitable. By the time Lind arrived on American shores, the country was already in love with her. She fulfilled their expectations, making charitable donations to hospitals, orphanages, and institutions across the country.
The "Photo of the Week" highlights pictures from The Barnum Museum's collection. These pictures are posted on our website at: www.barnummuseumexhibitions.org, along with a brief description of the person, place or thing within the picture. The "Photo of the Week" can also be found on Facebook.