| | |
| --- | --- |
| Posted by Melissa Houston on December 6, 2012 at 9:45 AM | |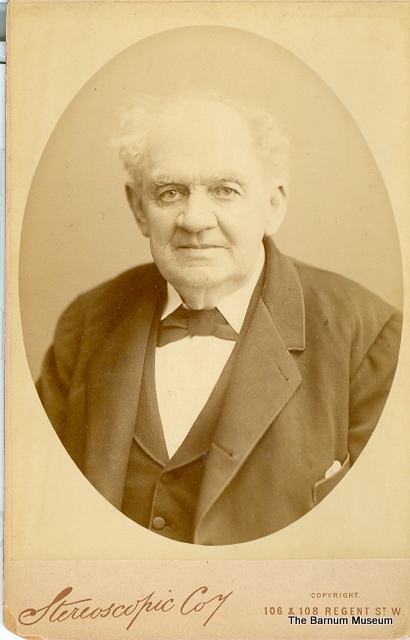 This week's "Photo of the Week" is a picture of P.T. Barnum as an old man. The picture was taken in 1889 when Barnum was 79 years old, shortly before his death in 1891. It was taken during his final trip to London, where he went to do one final show before officially retiring.  He had attempted retiring many times before, after his museum burned to the ground and after his debacle with the clock factory, each time he came back even more excited about his ventures, but now his health was failing. Barnum was proud of his work regardless of its outcome and he never stopped publicizing his life's adventures. He even managed to get the New York Evening Sun to publish his obituary early, so that he could read it.
The "Photo of the Week" highlights pictures from The Barnum Museum's collection. These pictures are posted on our website at: www.barnummuseumexhibitions.org, along with a brief description of the person, place or thing within the picture. The "Photo of the Week" can also be found on Facebook and Twitter.