| | |
| --- | --- |
| Posted by Melissa Houston on October 16, 2012 at 2:50 PM | |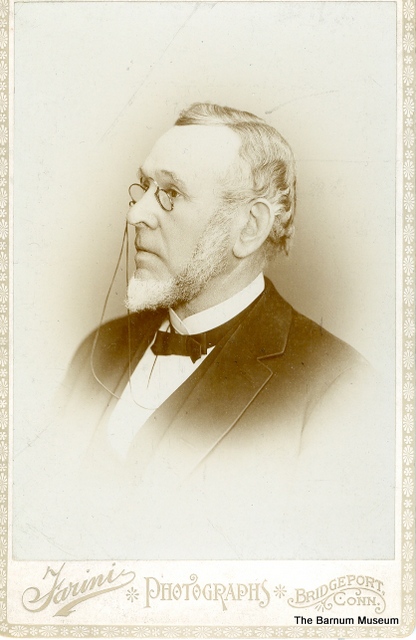 This week's picture is of inventor Allen B. Wilson.  He took the basic ideas behind Elias Howe's automatic sewing machine and improved upon its design.  He found a simpler, easier way to create a lockstitch, and also improved on the way in which cloth was fed into the machine.  He was one of the founders of the Wheeler and Wilson sewing machine manufacturers which had a major factory in Bridgeport, CT. The Barnum Museum displays examples of Howe, Wheeler and Wilson, and Singer sewing machine - all of which were once made in Bridgeport - as a symbol of Bridgeport's reign over sewing machine production in the late 1800s.

The "Photo of the Week" highlights pictures from The Barnum Museum's collection.  These pictures are posted on our website at:  www.barnummuseumexhibitions.org, along with a brief description of the person, place or thing within the picture.  The "Photo of the Week" can also be found on Facebook.