| | |
| --- | --- |
| Posted by Melissa Houston on September 12, 2012 at 8:50 AM | |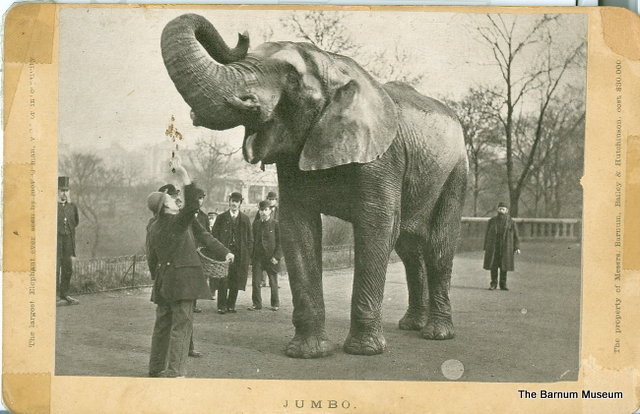 This week's picture is of Jumbo the "Largest Elephant in the World" and his adoring keeper Matthew Scott.  As a baby Jumbo had been captured in Africa.  Captured as a baby in Africa, Jumbo became a prominent feature of the Zoo in London where he gave rides to children.  Barnum managed to acquire him for the impressive sum of $10,000.  Jumbo went onto become an American celebrity.  He was so famous that today, over a century after his death, his name is still synonymous with anything considered humongous.
The "Photo of the Week" highlights pictures from The Barnum Museum's collection.  These pictures are posted on our website at: www.barnummuseumexhibitions.org, along with a brief description of the person, place or thing within the picture.  The "Photo of the Week" can also be found on Facebook.