| | |
| --- | --- |
| Posted by Melissa Houston on August 2, 2012 at 12:10 AM | |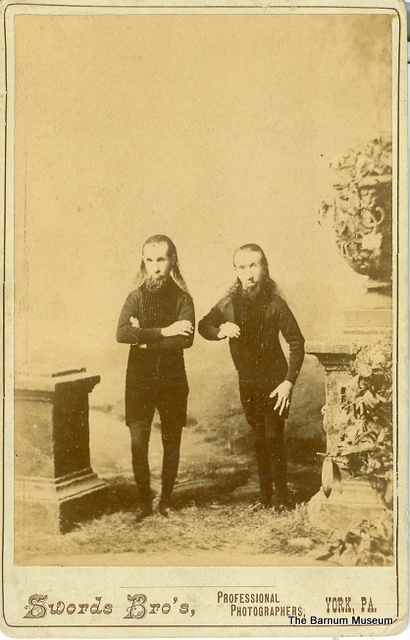 This week's photo is of Waino and Plutano, better known as the "Wild Men of Borneo". The two men made up an act for P.T. Barnum's circus. Their small stature combined with their impressive strength attracted audiences across the country. Their draw was also partly due to the stories that Barnum spread about them though advertisements detailing their difficult capture and vicious natures. In actuality, they were simply Hiram and Barney Davis who were raised in America by English parents.
The "Photo of the Week" highlights pictures from The Barnum Museum's collection. These pictures are posted on our website at: barnummuseumexhibitions.org, along with a brief description of the person, place or thing within the picture. The "Photo of the Week" can also be found on Facebook.