| | |
| --- | --- |
| Posted by Melissa Houston on October 28, 2011 at 10:05 AM | |
Even when you have inventoried a collection of artifacts, something always surprises you.  One of the friendly challenges our director, Kathy Maher, gave me when I embarked upon the inventory was to find something she'd never seen.  She had worked extensively with the collection as our curator and director so I thought it was a  challenge I would never meet.  Until yesterday.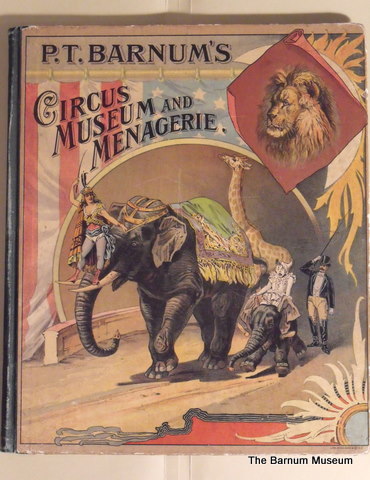 P.T. Barnum co-authored a series of children's books on his circus, museum, and menagerie in 1888.  These books can be found to cover just one of those topics or any number of combinations.  This particular book caught my attention as I was preparing a loan.  Struck by its wonderful condition I opened the cover and there was Barnum's signature.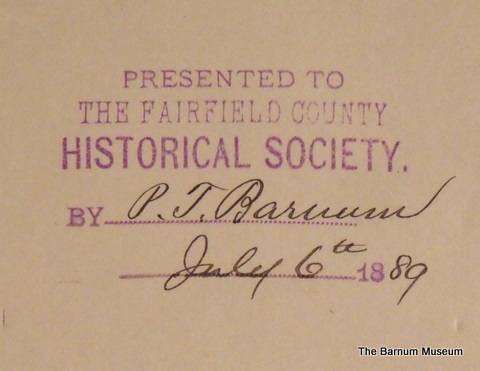 The reason this signature is special, attention worthy, and challenge winning, is that it shows P.T. Barnum donating to the Fairfield County Historical Society BEFORE he commissioned the building of The Barnum Museum which was to house the Historical Society!  This book is an original part of the Museum's collection - it has been here 118 years!
It is a wonderful historical document - depicting Barnum's circus as it was in 1888 including the lithograph below of the circus at its winter quarters here in Bridgeport.  And it is also a beautiful reminder of P.T. Barnum's constant interest in and support of the city of Bridgeport.