| | |
| --- | --- |
| Posted by Melissa Houston on September 9, 2011 at 11:05 AM | |
Requests come in to the Barnum Museum from across the world and each time the inquiry teaches me something new about the collections. Recently we had a request to loan specific items concerning Tom Thumb. While in the midst of inventorying the entire collection in 2009 we had the tornado and so the Tom Thumb collection was never inventoried. Rather, it hasn't been inventoried since 1989. The boxes looked hardly touched and thankfully much of the 1989 inventory still corresponded with the objects' locations.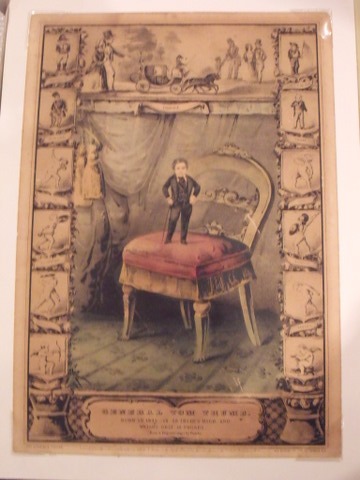 The request was for images and textiles for a small case display. In a case there is often a prevailing theme or lesson that draws the visitor through the story being told in the larger exhibition. So the items should build on each other or at least relate. I wasn't sure what I would find that could connect the artifacts other than they all related to Tom Thumb and that, though interesting, is not very exciting.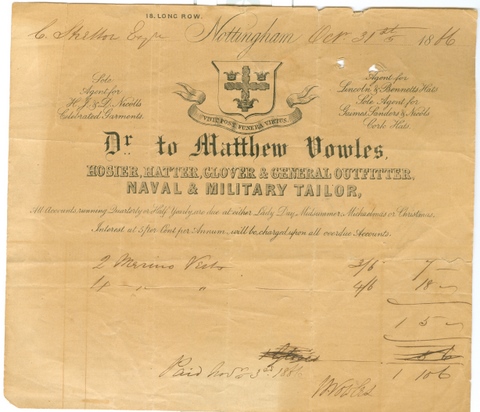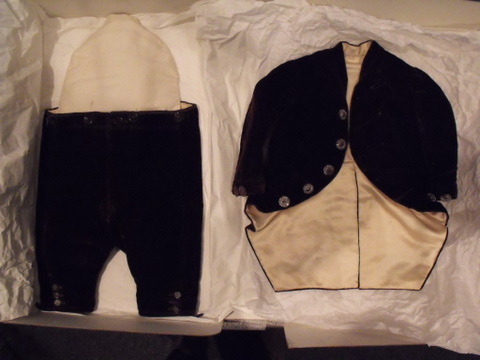 As I went through the documentary artifacts – objects such as photographs and letters – I noticed that we have a very interesting receipt for clothing items from a naval and military tailor. Knowing that the Currier and Ives print of Tom Thumb in costumes included a picture of Thumb as Napoleon, I sought out other artifacts that could build on this one receipt. Amongst the treasures in the collection I found a beautiful brown velvet suit, tickets to a Tom Thumb performance, a tin type of Tom Thumb at a young age in his Napoleon costume, and a rather large collection of boots.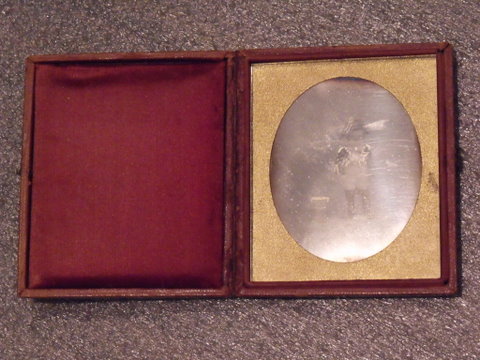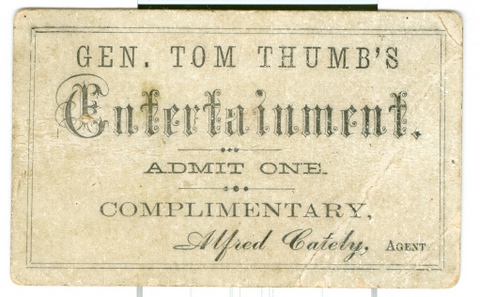 With this set of artifacts a snapshot is taken of Tom Thumb working through the Napoleon character he played throughout his career at The American Museum and on his world tours. We know from other past inquiries he played Napoleon as far from the United States as Australia. Hopefully this small grouping will serve to fill in the details of the large Tom Thumb story and paint a unique picture in the visitors' mind.