| | |
| --- | --- |
| Posted by Melissa Houston on March 31, 2011 at 8:51 AM | |
One of the greatest challenges in moving objects is making sure that they are properly recorded along the way so we don't "loose" any in the shuffle.  The basement shelves were once the home of the majority of our onsite collection. But after the tornado, items susceptible to water damage could no longer be housed there.  Each time an item is moved we make sure to record its location so when we reopen each item can be accurately located and properly displayed.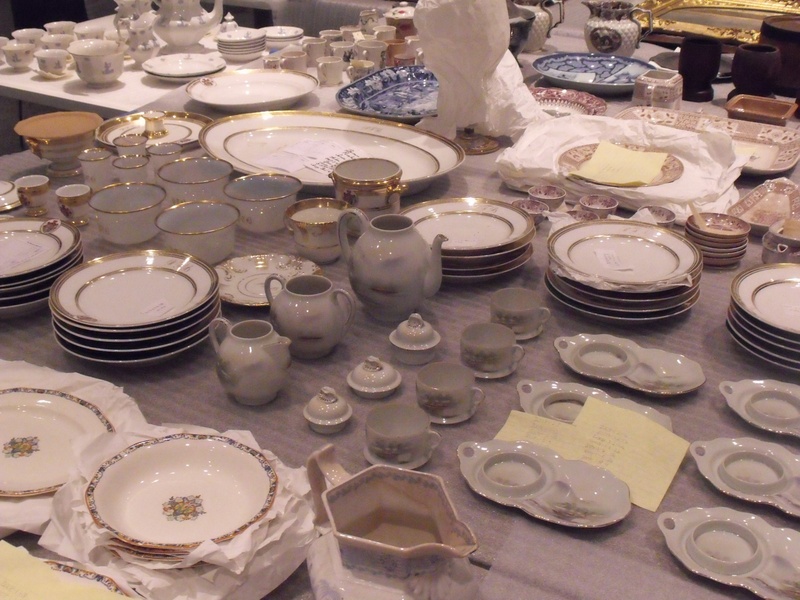 Yesterday we moved the china to the new storage room that is located safely outside of the original 1893 building. Large tables, surrounded by the framed objects that were also recently moved, now hold the china as we await new shelving specifically for the delicate pieces. We have some of PT Barnum's own china place settings with gilded initials and painted coat of arms as well as very early American items like pewter plates and wooden kegs. The dishes, silverware, glasses, and goblets provide a unique look at the ebbs and flows of American history here at The Barnum Museum.
-Melissa Houston, Registrar