| | |
| --- | --- |
| Posted by Melissa Houston on February 1, 2013 at 9:00 PM | |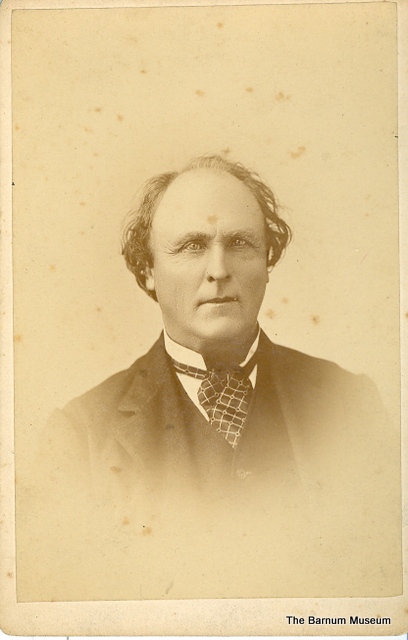 This week's "Photo of the Week" is of James W. Beardsley, the namesake of Connecticut's Beardsley Zoo.  In 1878 he donated over 100 acres of land to the city of Bridgeport in order to create Beardsley Park.  The park was designed by Frederick Law Olmsted, famed for Central Park in New York City. During the years when Barnum owned his circus, he took his menagerie animals to exercise in Beardsley Park while they were wintering in Bridgeport.  The park's experience with exotic animals made it unsurprising when, in 1920, the park was turned into a zoo.  
The "Photo of the Week" highlights pictures from The Barnum Museum's collection.  These pictures are posted on our website at: www.barnummuseumexhibitions.org, along with a brief description of the person, place or thing within the picture.  The "Photo of the Week" can also be found on Facebook.