| | |
| --- | --- |
| Posted by Melissa Houston on January 26, 2013 at 7:40 AM | |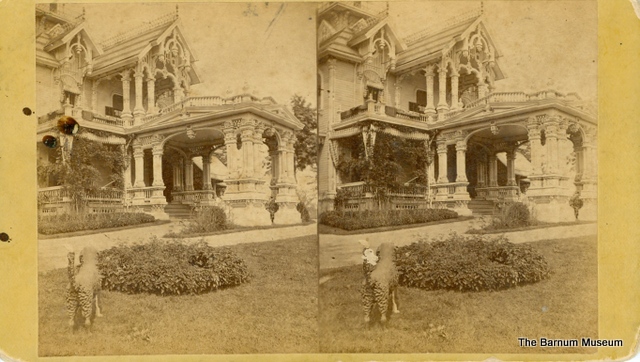 This week's "Photo of the week" shows the entrance to Barnum's third mansion, Waldemere. After Barnum's first wife had died and he had remarried, his new wife expressed a desire for a new home. Likely she was uncomfortable in the mansion by the sea which was designed expressly for the woman who had come before her. In order to please his new wife, Barnum built her a new mansion, right besides Waldemere. While this mansion, Marina, was being completed the couple lived in Waldemere. When Marina was finished, Waldemere was knocked down.
The "Photo of the Week" highlights pictures from The Barnum Museum's collection. These pictures are posted on our website at: www.barnummuseumexhibitions.org/, along with a brief description of the person, place or thing within the picture. The "Photo of the Week" can also be found on Facebook.