| | |
| --- | --- |
| Posted by Melissa Houston on January 18, 2013 at 7:10 AM | |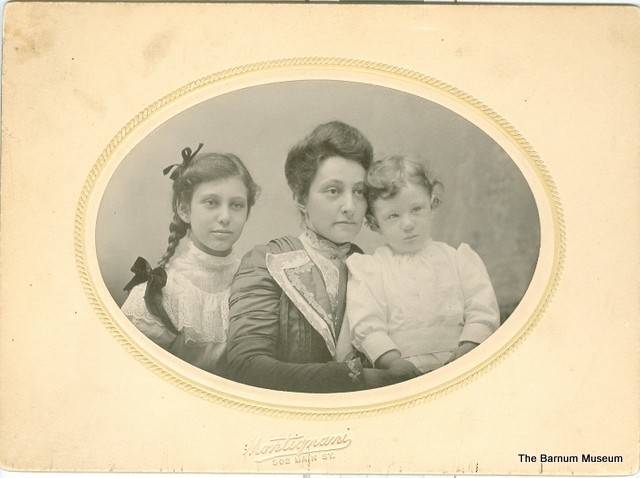 This week's "Photo of the Week" is of an unknown mother and her children. The picture was donated to the museum without any information. All we know is that the family likely lived in or near the city of Bridgeport, as their picture was taken by Montignani, a famous photographer who had a studio in Bridgeport. It's fun to imagine what life would have been like for this family, and what they would have seen when they walked the same streets, of the same city, in a very different time.
The "Photo of the Week" highlights pictures from The Barnum Museum's collection. These pictures are posted on our website at: www.barnummuseumexhibitions.org along with a brief description of the person, place or thing within the picture. The "Photo of the Week" can also be found on Facebook.