| | |
| --- | --- |
| Posted by Melissa Houston on November 3, 2012 at 11:20 AM | |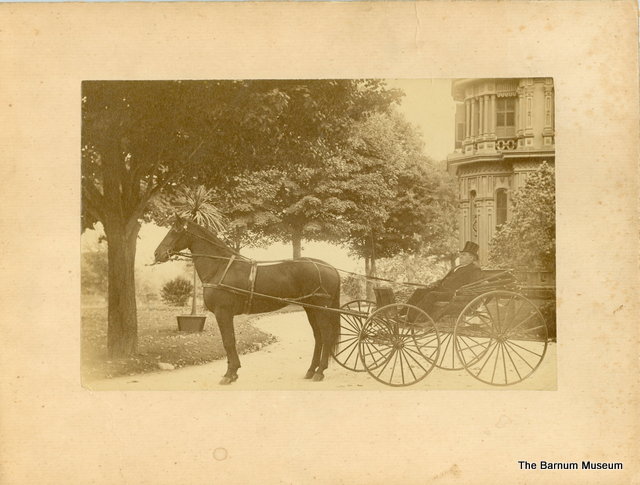 This week's "Photo of the Week" is of P.T. Barnum sitting in a horse drawn carriage in front of his mansion, Waldemere. Waldemere had been built for Barnum's wife Charity, who he had wooed many years earlier with a fine horse and sleigh.  In his biography, Barnum writes about trying to get his grandfather to lend him his best horse.  When Barnum asked if he could borrow the horse, his grandfather said he could, but only if he had twenty dollars in his pocket.  Much to the old man's surprise the young Barnum actually had the money. That night P.T. took his lady out in style. 
The "Photo of the Week" highlights pictures from The Barnum Museum's collection.  These pictures are posted on our website at:  www.barnummuseumexhibitions.org, along with a brief description of the person, place or thing within the picture.  The "Photo of the Week" can also be found on Facebook.