| | |
| --- | --- |
| Posted by Melissa Houston on September 22, 2012 at 4:10 PM | |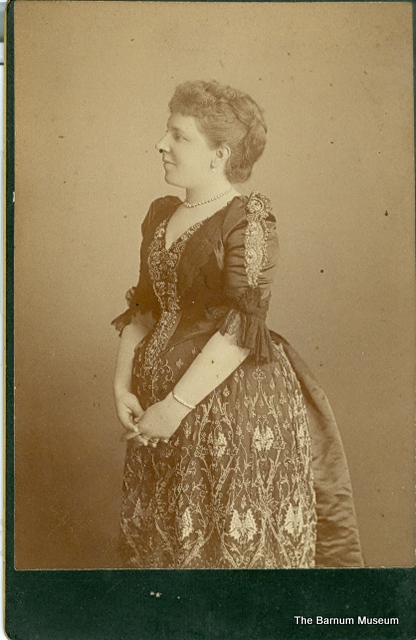 Nancy Barnum, born Nancy Fish, was Barnum's second wife who he married mere weeks after Charity's death.  Nancy was about 40 years younger than Barnum and was, in fact, younger than any of his daughters.  She was the child of John Fish, a friend that Barnum had made over the course of his many trips toEngland.  Before the death of Charity, Barnum's first wife, P.T. and Nancy had been pen pals and even traveled together.  None the less it was quite a shock to Barnum's friends and family when he announced his plans for marriage. Though never mentioned by name in his autobiography even in his 1889 edition, Barnum mentions taking annual summer trips to Europe with his "wife" to visit his "English father-in-law".

The "Photo of the Week" highlights pictures from The Barnum Museum's collection.  These pictures are posted on our website at: www.barnummuseumexhibitions.org,along with a brief description of the person, place or thing with in thepicture.  The "Photo of the Week" can also be found on Facebook.