| | |
| --- | --- |
| Posted by Melissa Houston on September 14, 2012 at 6:15 AM | |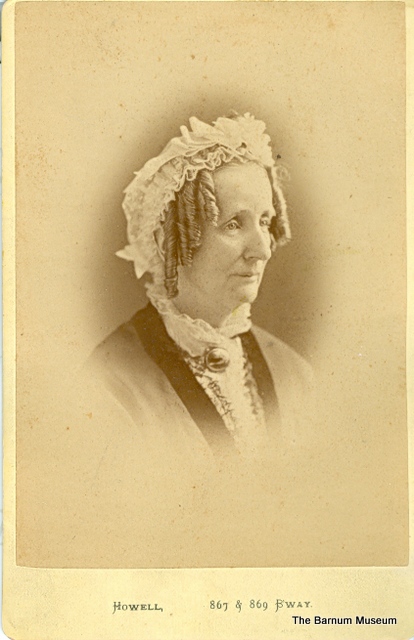 This week's picture is of Charity Barnum, P.T. Barnum's first wife.  The pair met in Bethel, CT, Barnum's home town, where Charity was a tailoress.  He fell for her quickly and they married before he was even twenty years of age. The couple did not always see eye to eye, as Charity was relatively prim and proper, the opposite of her gregarious jokester of a husband.  None the less, he cared for her deeply, calling her his perfect fit as a wife, mother, and friend, in his autobiography.  When her health began failing they moved out of Lindencroft, Barnum's second beloved mansion, and into a home by the sea.
The "Photo of the Week" highlights pictures from The Barnum Museum's collection.  These pictures are posted on our website at: www.barnummuseumexhibitions.org,along with a brief description of the person, place or thing within the picture.  The "Photo of the Week" can also be found on Facebook.