| | |
| --- | --- |
| Posted by Melissa Houston on August 30, 2012 at 3:35 PM | |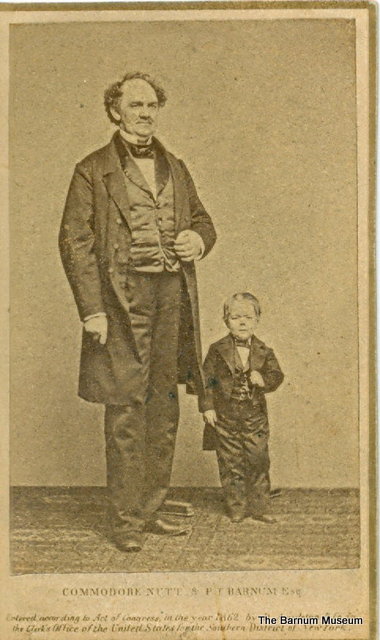 This week's picture portrays P.T. Barnum and Commodore Nutt, a little person who gained almost as much fame as General Tom Thumb himself. Born George Washington Morrison Nutt, the Commodore first met Barnum in 1862. At the time Barnum was interested in finding a new act to replace Tom Thumb who had grown older and was not working as much as he once had. Nutt was shorter and younger than Tom Thumb and filled the position perfectly.  So much so, that Barnum called on the White House within months of hiring Commodore Nutt and the little performer shook the hand of President Abraham Lincoln.
The "Photo of the Week" highlights pictures from The Barnum Museum's collection. These pictures are posted on our website at: www.barnummuseumexhibitions.org, along with a brief description of the person, place or thing within the picture. The Photo of the Week can also be found on Facebook.