| | |
| --- | --- |
| Posted by Melissa Houston on August 1, 2012 at 11:10 AM | |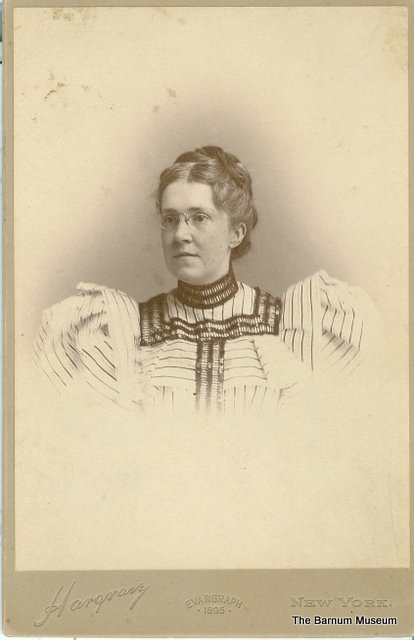 Helen B. Rennel was one of P.T. Barnum's granddaughters.  She shared a name with her mother, Barnum's second child, Helen M. Hurd.  In 1871 her parents were divorced, which was a relatively rare occurrence for the time. Helen and her siblings remained in their father's care, and near their grandfather, when their mother moved all the way to Colorado with her second husband. The previous week we shared a photograph of Helen's first two children, Henry and Carita, sitting with their great-grandfather.

The "Photo of the Week" highlights pictures from The Barnum Museum's collection.  These pictures are posted on our website at: barnummuseumexhibitions.org,along with a brief description of the person, place or thing within the picture.  The "Photo of the Week" can also be found on Facebook.