| | |
| --- | --- |
| Posted by Melissa Houston on July 19, 2012 at 11:55 AM | |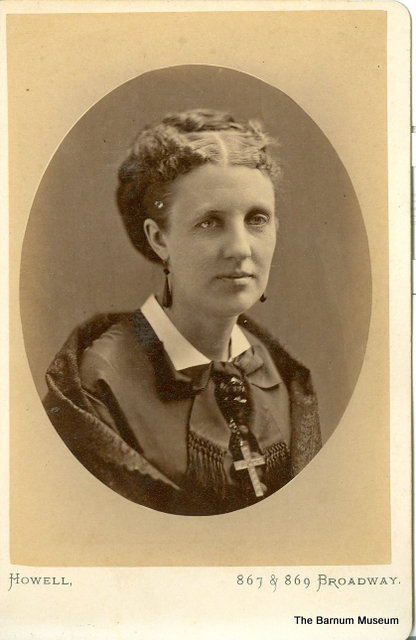 This "Photo of the Week" is of Caroline Barnum Thompson, P.T. Barnum's eldest daughter, who was born May 27, 1833. In 1852 she married David W. Thompson and, on the day of her wedding, her father's mansion, Iranistan, was almost destroyed in a fire. Caroline travelled with her Father during Jenny Lind's tour of America in 1850, and sometimes she even posed as Lind to help the singer slip past crowds of fans.  Once, while singing in church with her father, people craned their necks and strained their ears to hear the "voice of the angel" - thinking they were hearing Jenny Lind!
"Photo of the Week" highlights pictures from The Barnum Museum's collection. These pictures are posted on our website at: barnummuseumexhibitions.org, along with a brief description of the person, place or thing within the picture. The "Photo of the Week" can also be found on Facebook.