| | |
| --- | --- |
| Posted by Melissa Houston on April 22, 2012 at 2:05 PM | |
Bridgeport Connecticut served as the circus' winter quarters during Barnum's reign as the Greatest Showman on Earth. In 1892, just a year after Barnum's death, the New York Times ran an article describing what a visit to the winter quarters – aptly called "Barnum-and-Bailey-Town" - entailed.  With 1,400 employees and 400 horses alone, the winter scene on today's Went Field Park must have been overwhelming.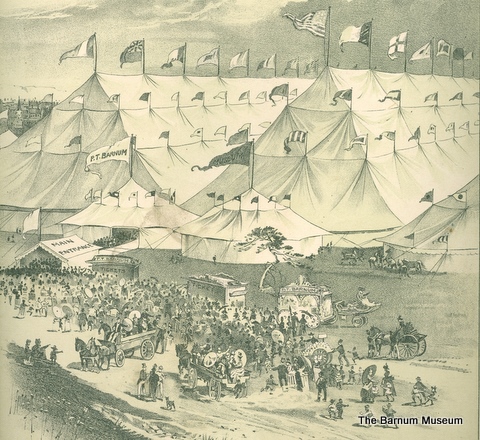 Driven to the winter quarters in a gold circus wagon drawn by ten snow-white Norman horses, the press corps entered a different world.  They were given a tour of the grounds starting with the Master of Transportation, Mr. B. V. Rose.  Seeing the 85 animal cars, ten sleeper cars, and Bailey's personal Pullman car alone would have taken hours in this circus city.  After seeing the quarters, they were treated to performances by the trained animals and the fifty acrobats.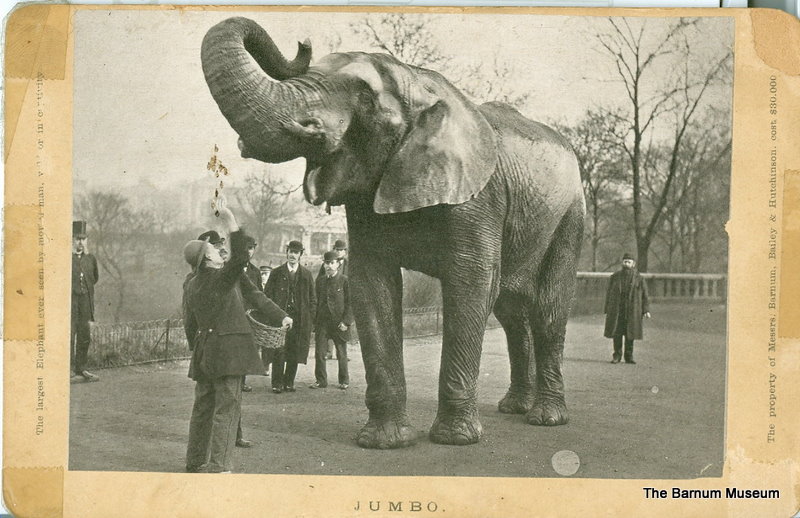 "After applauding the athletes the newspaper men went to the training quarters and there saw cats, dogs, geese, pigs, storks, sheep,monkeys, zebras, lions, tigers, hyenas, panthers, leopards, wolves, and about everything else that passed through the deluge with Noah…" (New York Times,March 8, 1892)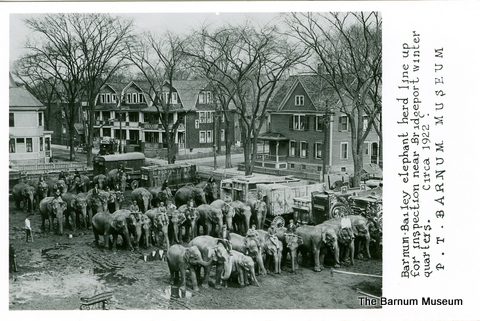 It is amazing to think of the sheer organization, planning, materials, and food that would have gone into housing such a multitude of different people and animals.  Without the internet to Google a quick remedy for an animal's ailment, without reliable refrigeration or fast food, without a phone– or even walkie talkies – to communicate across the acres of noisy animals,this Barnum-and-Bailey-Town was a 'greatest show on earth' unto itself!