| | |
| --- | --- |
| Posted by Melissa Houston on April 16, 2012 at 1:35 PM | |
To General U.S. Grant, twice President of the United States, etc:
Thus starts a letter from PT Barnum to General Grant regarding the purchase and display of General Grant's personal collection of relics. Written on January 12, 1885 this letter addressed Grant's recent debt to Mr. W. H. Vanderbilt which threw him into financial "embarrassment" and poverty. Barnum wanted to offer Grant "fine income" off of the display of Grant's war trophies and international mementos given to him during his time as President and over the course of his trip around the world.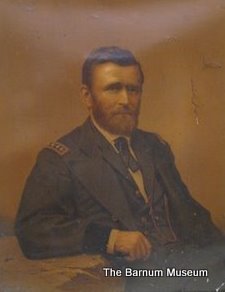 PT Barnum had met Grant on multiple occasions and the two, from Barnum's autobiography, seemed to enjoy a friendship. Barnum met with him after the Civil War and collected a hat from General Grant to put in his collection of famous individual's chapeaux which the General had worn during multiple military campaigns. In his defense of the 15th Amendment speech before Congress, Barnum mentions Grant's resolve during the Civil War. After his letter to Grant concerning his collection, Barnum writes that he visited the General soon afterwards and was "politely received". And here at the Barnum Museum we have a copy of General Grant's memoirs signed to Nancy Fish Barnum.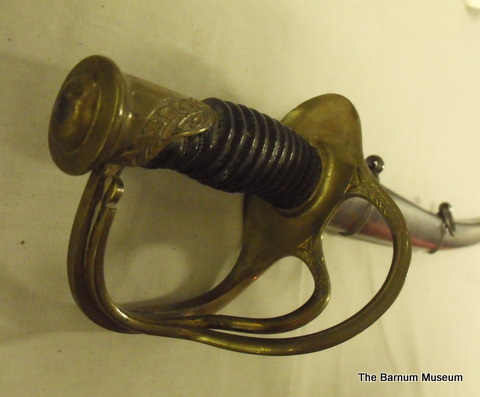 Unfortunately, as payment for his debts, all of Grant's wealth and property went to Mr. Vanderbilt with the condition that the trophies and relics "should be lodged in some safe public place in Washington, where all could see them" after the General's death. Barnum of course tried arguing that millions of people would regret that Barnum hadn't showcased the historical relics in his Museum.