| | |
| --- | --- |
| Posted by Melissa Houston on December 21, 2011 at 2:45 PM | |
Frederick Law Olmsted was born and buried in Hartford, Connecticut.  In his role as "father of landscape architecture" he transformed the cities of the Gilded Age through the use of public parks.  He felt the natural settings would improve the minds of those experiencing nature in the parks, that Americans would become happier, better adjusted and productive people if we had more exposure to nature.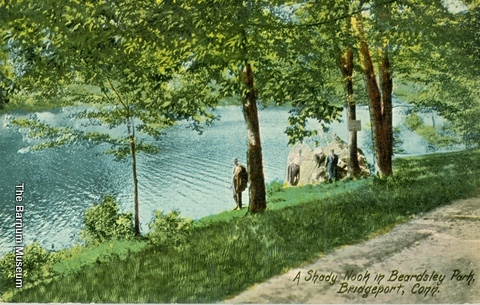 A decade before Olmsted's influential design of Central Park in New York City, Barnum was seeing the need for parks in the chaos of the urban world.  His ledger of letters from his 1845 European tour express this shared philosophy that parks provide health and well-being for city inhabitants. "Some distinguished individual has said that Regent's and Hyde Park are the lungs of London.  In building and improving our towns and cities in America, the "lungs" should never be forgotten.  They may be the means of annihilating disease and producing worlds of happiness."  While Barnum went on to create worlds of happiness through entertainment he did not abandon the idea of public parks.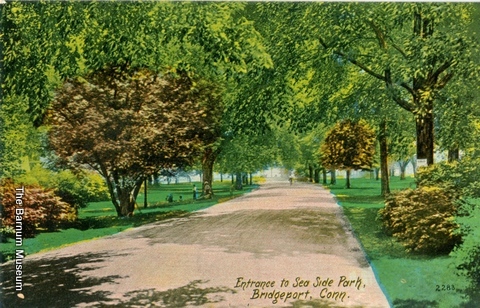 In late 1800s, PT Barnum donated land for Seaside Park in Bridgeport and Frederick Law Olmsted was hired to design the space.  Together, these two men helped give Bridgeport its moniker "Park City".  Later, Bridgeport would hire Olmsted again to design Beardsley Park.  The parks provide green space with romatic walkways and crafted waterfronts as an escape from the grim of the city, and a welcome resting point for visitors and inhabitants alike.