In late September of 1844, the "Litchfield Enquirer" ran an ad for the American Museum in New York City.  PT Barnum's museum was advertised to have "six splendid halls over 100 feet in length, containing upwards of 500,00 curiosities from every portion of the Globe."  He specifically advertises "Dwarfs, Giants, Ourang Outangs" and his bi-weekly performances by the "most talented performers".  We often wonder what it would have been like to step into his early museum and experience all that Barnum's imagination had to offer. 
In our collection we have the 1849 "Sights and Wonders" booklet which is a story of an Uncle's visit to the American Museum with two boys.  The language is just fascinating, historically appropriate though scientifically questionable, so read the text below and let your imagination do the work!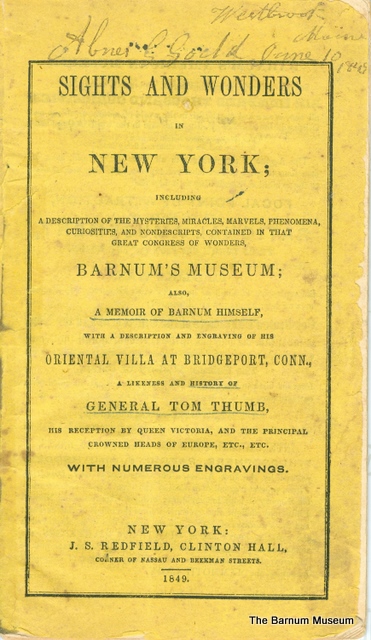 "Now, then, for a few minutes to look at the Indian curiosities - weapons of war, clubs, canoes, dagger, &c. - among which is the dagger used by Osceola, the celebrated Seminole chief, in Florida.  And here is the coat-of-arms worn by the army of William the Conqueror, upon his invasion of England."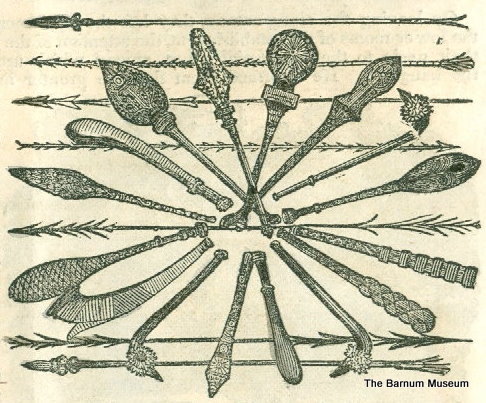 "The next attraction presenting itself to their notice was the camelopard, or giraffe.  Uncle Find-out told them that it was a native of Africa; when full grown its height is about twenty-two feet - its skin is a beautiful spotted brown upon a white ground.  Its favorite food is the leaf of the acacia and ash tree."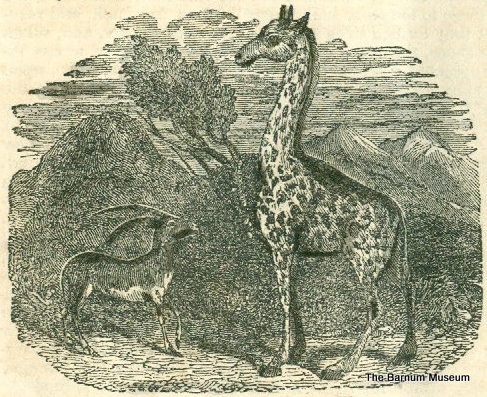 "Uncle Find-out next informed them that the ferocious-looking animal represented below was the sea-lion of the Falkland Islands, and that it was extremely savage in its nature. 
"This animal appears to be a seal, is it not, uncle?"
"Yes it is the common seal, or sea-calf, of North America."
"True, I remember the fur of some seals is used for caps, coat-collars, and other purposes."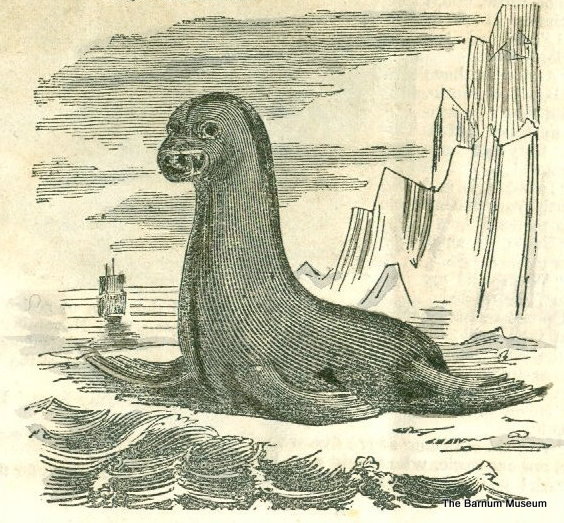 The brochure finishes up with a glowing review of Mr. PT Barnum himself and all that he has acheived in life thus far.  The Uncle reminds the boys of Barnum's virtues in business and his morals in life then closes with: